About Trinity Service Corporation
Helping improve the lives of our colleagues, our families, and our communities.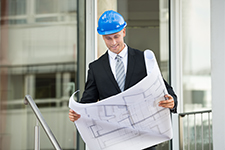 Trinity Service Corporation (TSC) is a USA domestic entity formed in the State of Nevada in 2006 to engage in project consulting, project development and program management activities. Our corporate principals bring more than one-hundred years of projects and business development experience to bear on projects execution and delivery.
Our Value to Our Clients:
TSC's value delivering complex projects includes our:
Ability and experience integrating our teams with our client's teams to deliver mutually agreed objectives


Proven program and project management processes


Broad range of complex program and project development and finance experience


Technical expertise, including our record delivering alternative technical concepts that may reduce project costs
All of these values combine to offer success delivering complex projects.
Experience
Trinity Service Corporation was formed in 2006 to deliver project management services in support of the twenty-acre City Creek Center redevelopment project, which transformed downtown Salt Lake City, Utah. This project, which spanned a six-year design and construction delivery period, included 2.5 million GSF of underground parking; four LEED Gold residential condominium towers totaling 900,000 GSF; one new and three renovated office buildings; retail spaces totaling 800,000 GSF including two anchor stores; and extensive waterscapes and landscapes.

Since our formation, Trinity Service has developed and delivered development planning and program management services for complex engineering and construction programs, as well as procurement and logistics programs for Owner clients in the USA and internationally. Our services have included management for developments envisioning and conceptual planning, city building, ports facilities and ports operations development, city neighborhoods transformation, high-rise residential and office buildings, low-rise residential, commercial and specialty buildings, residential neighborhoods development, and industrial facilities projects.
Our programs require high volume product procurement; multiple supplier commitments and contracts, with associated banking; supply chain validation and factory monitoring; product land, sea and air shipping and tracking arrangements; inspections agreements and reporting; shipping logistics; and government export and import clearance requirements.
Project Resources
TSC has capable project and program managers available to deliver complex projects and programs. As projects grow or require specialty services, TSC has the ability to draw on global resources based on our years of experience in project and program planning, financing, development and delivery.

We are able to source local, regional, and international experts with experience in project development, planning, scheduling, finance, procurement, logistics, design, delivery, completion and commissioning as required.

TSC has also developed strategic partnerships with regional, national and global consultants for legal services, financing, logistics, materials inspections, and product shipping to serve clients and projects with a global reach.

Key partners have a broad range of language capabilities allowing TSC to work in a number of global environments.