PROJECTS PORTFOLIO
Please click on the links below to view individual projects.



Industrial Building Program
TSC is providing project delivery and construction management services for an ongoing industrial building program that broke ground in 2020. To date three buildings totaling 900,000 square feet are complete. An additional two buildings totaling 865,000 square feet are under construction and another 540,000 square foot building is in design and planned to start in 2022. All buildings are tilt-up concrete warehouse construction; smaller buildings are single loaded and larger buildings are double loaded; operable interior heights range from 32' to 40'. Office area design and construction varies with tenant requirements. Design and construction work is ongoing based on a multi-year development plan.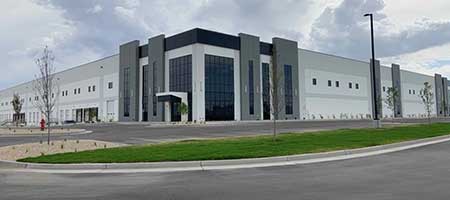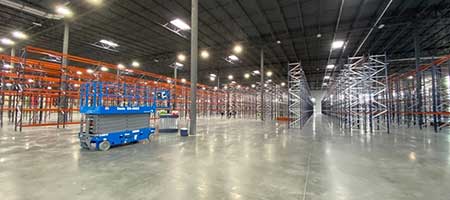 Hotel Development Program
TSC is providing construction monitoring services, detailed project reviews and reports, and testing and inspections oversight for multiple hotels ranging in size from 171 rooms to 1,000 rooms. Two hotels achieved substantial completion in 2021 and a third is scheduled for completion Q1 2023.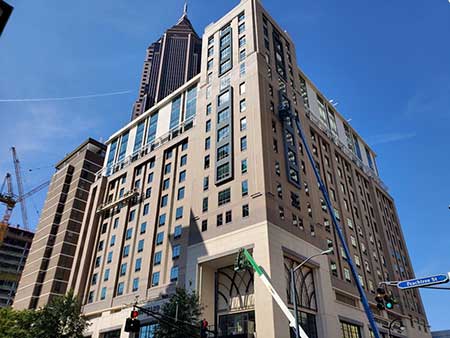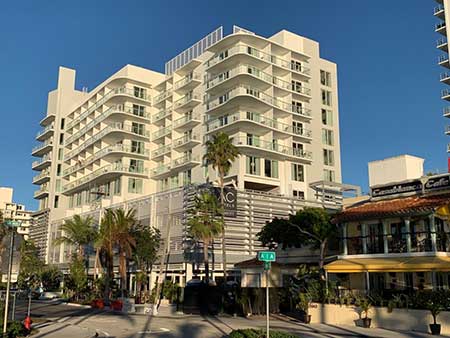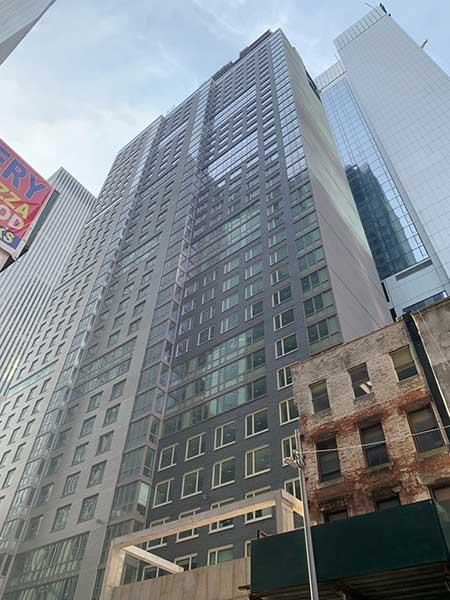 Mesa and Main Redevelopment
TSC provided design and construction management services for a significant residential, commercial, and neighborhood redevelopment program started in early 2018 and completed in late 2021. The redevelopment program involved multiple architects, engineers, and contractors. New construction included a 175,000 SF underground parking garage, two residential buildings, totaling 315,000 square feet, with two hundred twenty-one apartments, ground level commercial space, and neighborhood fitness and library amenities, a 30,000 SF multiple use ecclesiastical building, six single family homes, twenty townhomes, ten row homes and one duplex. Nine historic homes in the neighborhood were also renovated.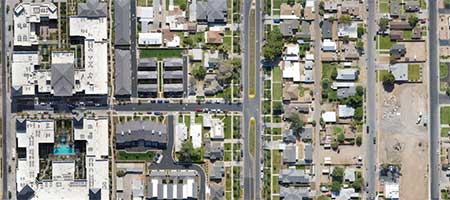 JFK Redevelopment Master Plan
TSC provided design review, construction planning, scheduling, and estimating services to the development team of Be Integrated, ARUP, and JFKIAT for a proposed unified T1-T4 terminal concept with modified roadways at JFK Airport. The Unified Terminal Master Plan was developed over a two-year period and submitted to the PANYNJ in 2017.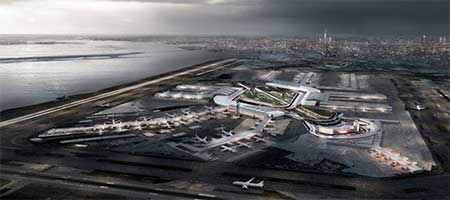 Economic Cities Authority Project
As Project Director, Val was responsible for mobilizing a team and delivering Phase 1 plans to Envision a New Economic City for and population of 1.6 million people, undertaking tasks to evaluate master plans, recommend city management structures, establish infrastructure development teams, evaluate and make recommendations for updated Master Developer Agreements, oversee completion and start-up of King Abdullah Port, prepared an Accelerated Development Plan for KAEC, established Key Performance Indictors, plans and schedules, standards, and inspection and quality management services for development oversight.
Project Director
, Bechtel Limited.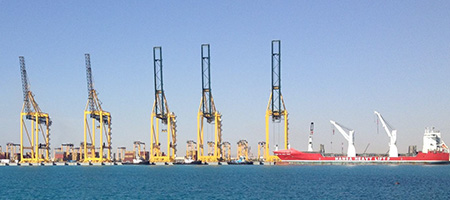 City Creek Center Project
As Sr. Project Manager Val and his team delivered twenty-four design packages and eleven constructed projects to rebuild major portions of downtown Salt Lake City. Activities included tenant relocation from existing facilities, demolition, excavation, shoring, and utilities for new facilities. Design and construction delivery for 2.5 million GSF of sublevel parking structures; three LEED Gold condominium towers with 272 units totaling 700,000 GSF; five levels of commercial buildings with 111 rental units, approx. 500,000 GSF retail space covering ten acres of the project and incorporating a unique system of retractable street skylights along with significant landscape features. Our teams also delivered sewer, power, communications and transportation services to the overall development. Liaison with the City of Salt Lake City, Utah Transit Authority (UTA), and Rocky Mountain Power for utilities and transportation packages including integration with UTA light rail installations.
Sr. Project Manager
, City Creek Reserve, Inc.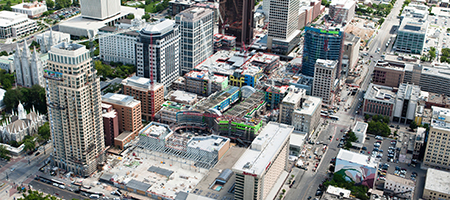 Curacao International Airport
As Sr. Project Manager, Val's team provided owner business development support, cost evaluations, schedules and program development for the transfer of national airport facilities to public private partnership under a thirty-year operating agreement. Our design team developed demolition packages, existing terminal renovation packages, new airport terminal designs, value engineering studies, designs for approach roads, parking lots, apron parking, hydrant fueling systems, and general aviation facilities, utilizing US and local designers and engineers. Worked with the National Renewable Energy Laboratory (NREL) in Golden, CO, USA to develop and evaluate roofing design, shading plans and energy efficient designs to incorporate into the new terminal program. Our designs harvested daylight, utilized Caribbean natural flow-through ventilation, supplemented by the first use of industrial air movers in a ter-minal building, and incorporated grey water and rainwater capturing systems to con-serve scarce local water supplies. The Project Team negotiated procurement and construction contracts with local, regional, and international suppliers and contractors to deliver the project as planned and on schedule.
Sr. Project Manager
, Bechtel Limited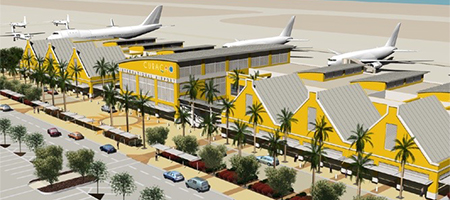 Beijing Summer Olympic Games of 2008
In advance of the Beijing Summer Olympics, Val led a venues development and financing team to deliver the Beijing Venue Packaging Plan to recommend and attract private financing for key Olympic and commercial facilities including the Olympic stadium, swim center, athlete village and associated neighborhood commercial developments. The team developed the Master Schedule for Olympic Green design and construction, in cooperation with Chinese government engineering departments, including planning for transportation projects for light rail, roads and bridges.
Sr. Project Manager
, Bechtel Infrastructure, Inc.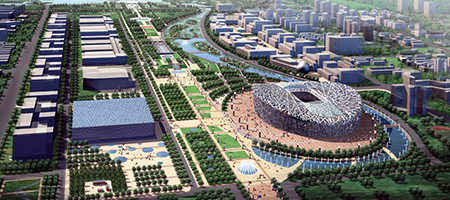 Salt Lake Winter Olympic Games of 2002
Val was responsible for five venues development teams to plan and deliver venue site design, engineering, procurement, construction and operations interface for the events. The Project included Winter Olympic facilities design and development of complex venues plans and structures, including stadiums, sports facilities, parking lots, roads, athlete technical centers; operation centers and media broadcast facilities. Olympic venues developed included two legacy facilities, Utah Olympic Park and Soldier Hollow Park, venues that now serve as permanent athlete training facilities. Temporary games fit-out included stadium structures with total 44,000 seats and support facilities for all Wasatch mountain venues for 2002 Winter Olympic Games skiing, snowboard, sliding track, ski jump, cross-country and biathlon competitions. As a result, Val received an 'Order of Excellence' award from Salt Lake Organizing Committee for delivery of projects for the Salt Lake Winter Olympic Games of 2002.
Area Development Manager
, Salt Lake Organizing Committee (SLOC)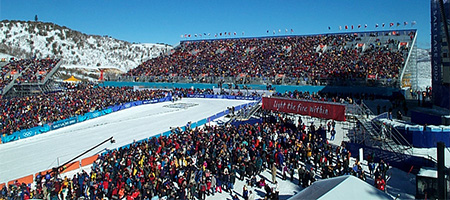 * Additional Representative Projects
In addition to the highlighted projects delivered over the past fifteen years, Val brings the following projects experience from a career delivering complex projects and programs.


USAF Forward Operating Locations (FOL), al-Udeid Airbase, Qatar & al-Dhafra Air-base, UAE; FOL Facilties installations: Projects Manager, Bechtel National, Inc.

USAF Forward Operating Locations (FOL), Airfield & Tower upgrades, FOL facilities; Aruba, Curacao, Manta, Ecuador: Sites Manager, Bechtel National, Inc.

Intermediate Scale Measurement System (ISMS), Submarine Testing Facility, Farragut Naval Station, Bayview, ID: Installations Manager, Bechtel National, Inc.

Voice of America Broadcast Facilities, North Carolina USA (test facility); Tangier, Mo-rocco & Udon Thani, Thailand, (antenna arrays and broadcast facilities): Projects Manager, Bechtel National, Inc.

Chiron Laboratories Project, Laboratory facility design and construction, Emeryville, CA: Site Manager, Bechtel National, Inc.

New Zealand Forest Products (NZFP), Pulp and Paper Mill Design & Construction; Tokoroa, NZ: Project Coordinator, Bechtel International, Inc.

Nabisco Bakery Project, Automated bakery facility design and construction, Portland, OR: Resident Engineering Manager, Bechtel National, Inc.

IBM Chip Manufacturing Facilities, East Fishkill, NY & Burlington, VT: Projects acquisition, planning and staffing, Business Line CM, Bechtel National, Inc.

NASA Launch Complex 39B, Installation of launch blast shields, fueling systems, and completion of launch facility for the Space Shuttle Program, Cape Canaveral, FL: Resident Engineer, General Superintendent, Bechtel National, Inc.

North Slope Modules Project, Installation of tertiary recovery equipment modules con-structed in California and delivered to Alaska, BP & ARCO, Stockton, CA & Prudhoe Bay, AK: Project Field Engineer, Bechtel Petroleum

Richmond Lube Oil Project, Design of relief systems, construction of relief systems, construction of two crude oil cracking units, Chevron, Richmond, CA: Design Engineer, Field Engineer, Bechtel Petroleum